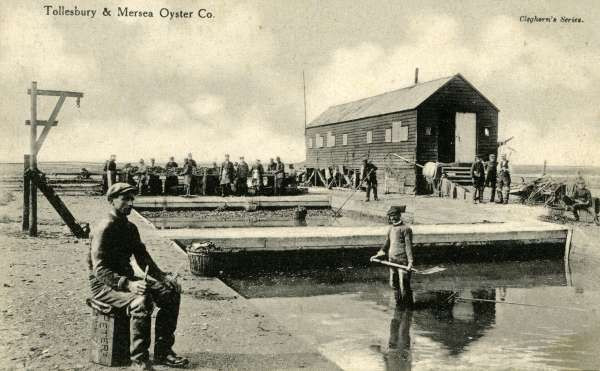 The smaller smacks carried three hands for dredging, each working one dredge. The catch was then transferred to another smack with a juryman of the Company on board and the catch taken to the Packing Shed where it was sorted by jurymen standing at long benches, culling oysters into the various grades for sale or to be re-laid as stock. The layings in the creeks were dredged in open skiffs by haul towing (pulling the dredge by hand).
The industry carried on quite lucratively until the first and second world wars when men were drafted and mines and barbed wire were laid along the shore and in the river, making dredging and "picking up" (gathering oysters by hand) quite dangerous. In the latter half of the twentieth century harsh winters devastated the breeding stock. The Company was bought out by Mac Fisheries who over the next few years, having sold any natives they could, neglected to restock, clean the ground or lay more culch. This inevitably led to poor returns and the loss of interest by the owners.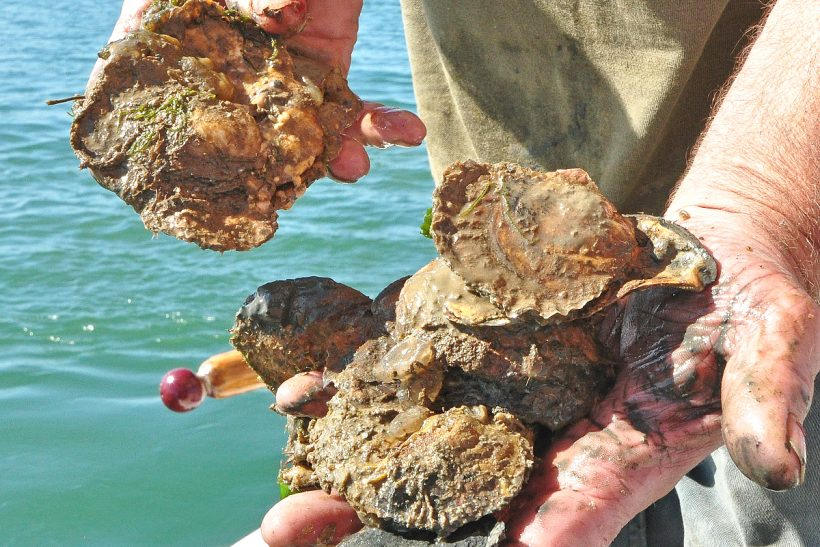 The Blackwater Oysterman's Association (BOA) was formed in 1979 to bring the oystermen together into one co-operative working group. In 1983 with the help of the BOA the Tollesbury & Mersea Native Oyster Fishery Company was bought back from Mac Fisheries and the Company set about repairing the neglect of its previous owners. Pressure was put on Anglian Water to build a new sewage treatment works to improve water quality, the silted seabed was cleaned, new culch laid and purification tanks built. New stock was imported as there was estimated to be less than 10,000 native oysters left. Since that time the Tollesbury & Mersea Native Oyster Fishery Company has endeavoured to continue to improve the quantity and quality of stock.
www.mersearegatta.org.uk/dredgingmatch.htm